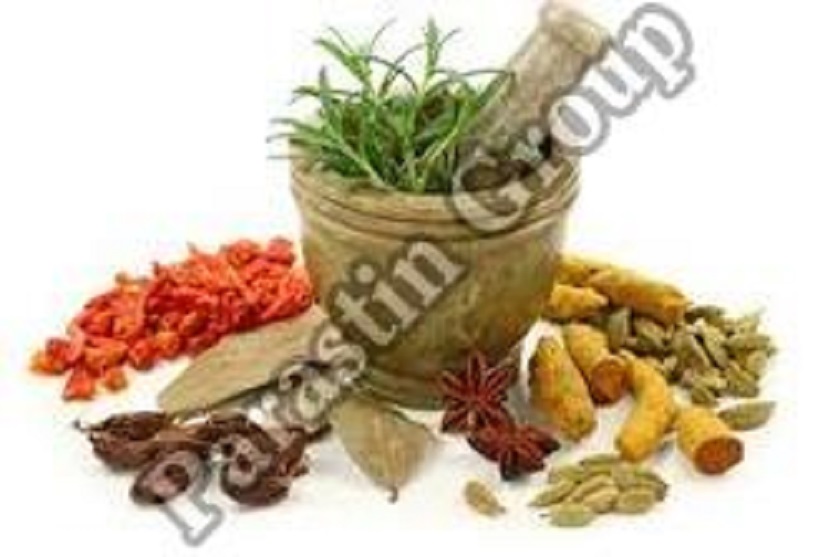 One of the oldest and most widely used treatments for enhancing general wellness is botanical medicine. Long before the advent of modern medicine, our ancestors turned to Mother Nature's holy gifts—herbs—for healing. The Paleolithic era provides approximately 60,000 years of archaeological evidence for plant medicine.
This article will explain what botanical extracts are, the main benefits of botanical extracts from herbal raw material suppliers, and why people use these potent botanical supplements.
What Are Herbal Or Botanical Extracts?
A botanical is a plant or plant component valued for its flavour, smell, or medicinal or therapeutic benefits. A botanical can be prepared in a variety of methods, including teas, infusions, tinctures, and extracts.
A herb or botanical is soaked in a liquid, such as alcohol, glycerin, or water, to extract the desired constituent, producing a botanical extract.
The strength and purity of botanical extracts are among the reasons they work so well. We extract a single phytochemical, also known as a single compound from the herb, which offers a significantly higher concentration.
As per the Herbal Raw Material Suppliers, there are thousands of botanical and herbal remedies available on the market today that are used to support longevity and health in people with acute and chronic illnesses. You might be shocked to learn that a lot of today's pharmaceutical medications come from plant origins.
Top 3 Botanical Extract Benefits:
● Potency -
The phytochemicals in plant extracts are strong and very absorbable, which is one of their main advantages. This is primarily because they enter the bloodstream without going through our digestive system. As a result, the effects are frequently felt more quickly.
Plants have long had potent healing abilities, which is why many patients with chronic illnesses have found relief from eating a diet high in a range of vibrant fruits, vegetables, and fresh-cut herbs. However, there are instances when it can be challenging to absorb all of the minerals and healthy substances from food-based sources, particularly if our digestive system is weakened or we have underlying chronic infections.
Botanical extracts can help with this. They may offer an additional layer of healing abilities.
● Versatility -
The versatility of these liquid tinctures—another fantastic benefit of botanical extracts—is unmatched. They can be used with other plant extracts to make medicinal elixirs, syrups, teas, salves, essential oils, and more. They can also be consumed straight from the container using a dropper.
A botanical extract is an excellent choice if you have difficulties swallowing capsules or tablets because it is liquid-based and simple to take. And when it comes to the tincture base, you have a lot of options to choose from, including alcohol, glycerin, water, and even vinegar.
● Targeted Healing -
Last but not least, the ability to separate specific bioactive substances and blend particular herbs enables a highly individualised and focused approach to your health. When it comes to dietary supplements, a lot of people with chronic illnesses find that little is more. The body can get overburdened by too many substances, some of which may not even be necessary for you.
Botanical extracts combine numerous items for optimum healing and offer tailored healing capabilities for particular health conditions.
Reason For Popularity:
Indian herbal extracts are in high demand worldwide for several valid reasons. Compared to the full herb or plant, they are simpler to eat. Because the concentrated extracts are so powerful, a little bit goes a long way. They are also thought to be safer than prescription drugs and cheaper. Additionally, consumers have additional options with natural therapies. The herb can be purchased whole, or you can consume it as tablets, capsules, infusion, syrup, or tonic.
Here are a few well-known herbal extracts that naturally grow in India along with a list of their health advantages:
● Turmeric or Haldi -
Curcumin or Haldi, which is utilised in pharmaceuticals, nutraceuticals, Ayurveda, and homoeopathy, is present in curcumin extract. The raw turmeric root, capsules, supplements, health beverages, juices, and herbal teas can all be found in today's health stores. Due to its antiseptic and antibacterial properties, turmeric is a valuable natural disinfectant and is therefore a common ingredient in shampoos, soaps, and other Indian herbal goods.
● Fenugreek Seed or Methi -
Fenugreek was a remedy that the ancient Greeks employed for a wide range of ailments, including baldness, rickets, gout, diabetes, enlarged glands, ulcers, diarrhoea, gas, and dysentery. Additionally, they employed it as a breastfeeding aid and an aphrodisiac
The seeds of fenugreek are a high source of saponins, and plant steroids that stop the accumulation of triglycerides and cholesterol.
Fenugreek seeds are popular for their ability to aid in digestion and promote fullness. The lubricating qualities of fenugreek aid to calm the stomach. Tea made from fenugreek is used to treat indigestion and relieve stomach pain. Additionally, it contains soluble fibre, which lowers cholesterol and aids with weight loss and blood sugar regulation.
● Indian Ginseng or Ashwagandha -
As an adaptogen, ashwagandha improves how well your body handles stress by reducing cortisol levels. The herbal extract may help reduce your chances of cancer and blood sugar problems. Additionally, ashwagandha twigs can be used to clean teeth, and the plant's smoke can be used to treat toothaches.
● Drumstick Tree or Moringa Oleifera -
The Latin word "Oleifera" means "having oil," and one of the most precious plant oils is found in the seeds of the moringa plant. The ideal beauty therapy is the miraculous moringa oil. It possesses antioxidant, antifungal, antibacterial, and anti-ageing effects. Additionally, the seeds give you more energy.
The all-around miracle Drumstick tree has amazing healing properties. Even HIV/AIDS and sickle cell anaemia are treatable with Moringa Oleifera! Moringa seeds are utilised in natural antibacterial hand soap because of their capacity to filter water.
● Holy Basil or Tulsi -
A recent study found that tulsi contains bioactive substances including eugenol that can reduce blood sugar levels. Tulsi is a potent fungicide and germicide due to its antibacterial and antibiotic capabilities. Because of this, holy basil is an effective herbal remedy for respiratory ailments like the common cold and flu. Holy basil may have compounds that lessen pain, and inflammation in case of a snakebite.
More people are using any herbal raw material, eating more healthfully, and purchasing organic food. Herbs grown organically are in high demand. Indian herbal extracts are becoming more popular as a result of their ease of consumption compared to whole herbs or plants. Additionally, it is simple to incorporate herbal extracts for better living in India into foods, drinks, tinctures, powders, lotions, and washes.